I am a computer scientist and artist turned educator. This site's content is based on my 12+ years of teaching experience in the public schools in California
COMPUTER SCIENCE EDUCATION -
TEACHING KIDS TO CODE
I started teaching kids to code using Scratch in 2009 as part of a district-wide Digital Design program for 6th graders - coding was just one more way to show students, how they could use a computer to express their creativity.
Since then, I have worked on bringing computer science education through a variety of programs, impacting over 4500 students per year in the Los Altos School District, in California. I have also taught short programs in Cupertino and San Jose schools.
Over the past 9+ years, several hundreds of students have learned to code in my classes. I continue to teach several classes each day .
Writing Articles on Computer Sc Education-
I started to write to share the excitement and learning I saw in my classrooms - with some very early articles on the benefits of using Scratch in the classroom. Over the years I have written several articles and am now the Computer Science columnist for EdSurge.
COMPUTER SCIENCE
My undergraduate and graduate degree is in Computer Science and I have worked in the tech industry in India, Germany and mostly in Silicon Valley, in California.
My first programming language was Pascal - using punch cards! Yes I am that old :)

I decided to major in computer science since someone told me it would be important one day - I had only once seen a large mainframe in my dad's office. I had never touched or used a computer before I started my major classes in college!
COMPUTER SCIENCE PROFESSIONAL DEVELOPMENT -
HELPING PREPARE MORE COMPUTER SCIENCE TEACHERS
My interest in professional development started with my sharing my work at conferences with other teachers,and when creating a district wide STEM program - where I developed curriculum and conducted professional development for teachers in my district. Since then, I have presented at several conferences and now am the program director of the Krause Center of Innovation, Foothill College, Computer Science programs. Hundreds of teachers have now learned how to code and what is computer science in my programs.
Math
My favorite subject growing up was Math, and I have a California Single Subject Credential in Math. I enjoyed the challenge of teaching math to 6th graders and believe coding is an engaging way to show students how to 'play' with math.
Art
I have always enjoyed art and I took time after working in the tech industry for many years to learn art, spending 2 years taking art classes at the Foothill college- I hold a Certificate in Studio art.
I started in education as an Art teacher for K-6 and loved teaching watercolor, collage, clay and digital art for 3 years. When the art program was shut down, I moved to teaching computer science.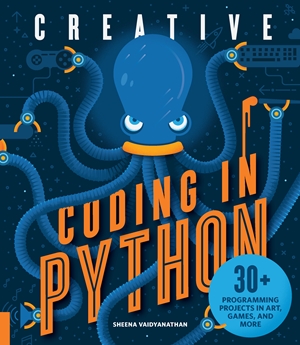 Computer Science Advocacy -
Helping tell everyone about the WHY and HOW of COMPUTER SCIENCE education
CSTA : Computer Science Teachers Association, Board of Directors K-8 Teacher Representative ( 2014-2017 )
K12CS.org : Advisor on the K-12 Computer Science framework
code.org :Past education advisor for K-8 for this organization.
CoderDojo Silicon Valley Volunteer mentor for Computer Programming workshops